The American Bankers Association and other groups are pushing for an automatic forgiveness for PPP Loans up to $150,000. Will it happen and if so, when? Stay tuned for changes to the program as they seemingly evolve on a routine basis.
Check out the full article about the ABA's efforts here. Here is a snippet of the article.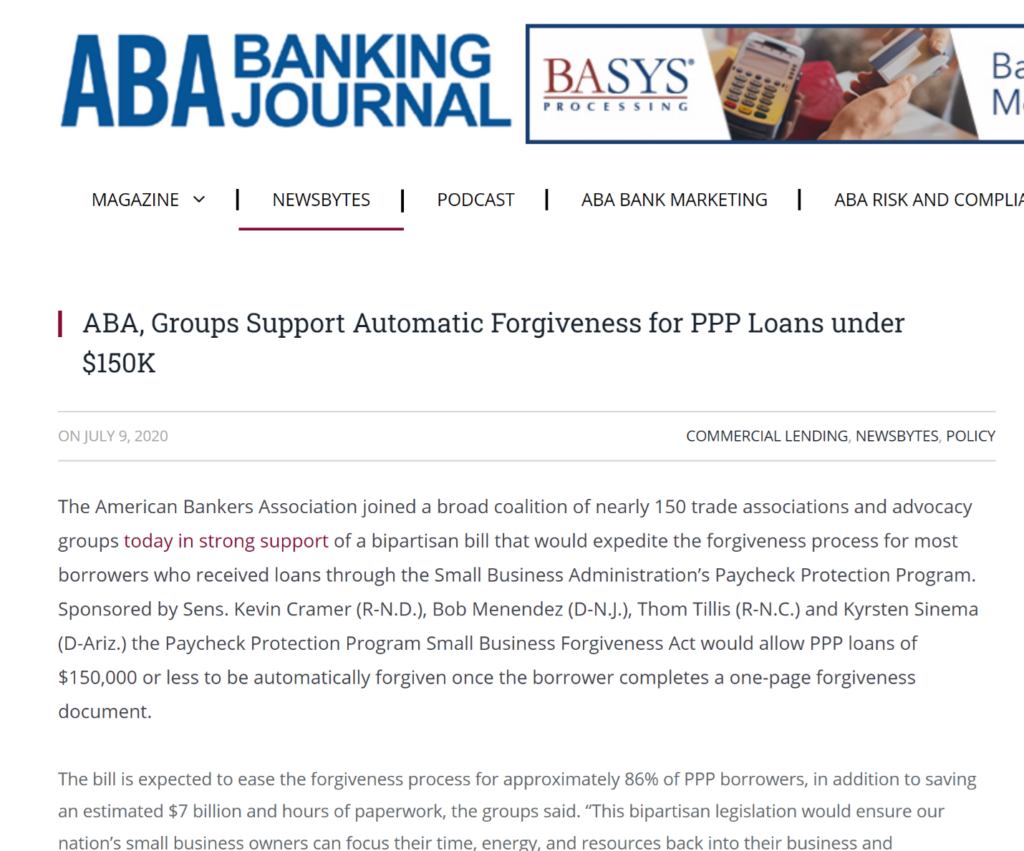 Also, check out this article about the Main Street Lending Program.